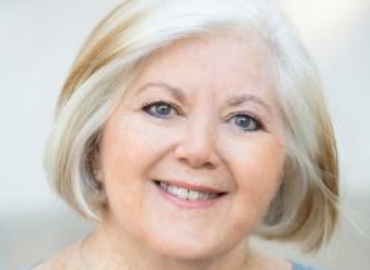 Betty Cohen, Certified Translator
President
Betty Cohen is a certified translator specializing in finance. After a career that saw her grow from self-employed translator to partner and head of linguistic services at a major accounting firm, she returned to one of her favourite professional activities: knowledge transfer. She now provides training in financial translation and consulting services in process and quality management.
She holds a bachelor's and a master's in translation from Université de Montréal and a Degree of In-Depth Studies in Science of Language from Université Paris XIII Sorbonne Nouvelle. Among her accomplishments is the creation of the first lexicon of phraseology in the financial sector, the Lexique de cooccurrents – Bourse et conjoncture économique, first published in 1986 with an expanded and revised edition released in 2011.
Betty Cohen has been very active in the profession since the beginning of her career. She has served on the boards of the Société des traducteurs du Québec (STQ), the Ordre des traducteurs, terminologues et interprètes agréées du Québec (OTTIAQ) and the Canadian Translators, Terminologists and Interpreters Council (CTTIC). She was the last president of the STQ and the first president of OTTIAQ, having worked to obtain the titles of Certified Translator, Certified Terminologist and Certified Interpreter for Quebec. Since then, she been a member of the Board of Directors of OTTIAQ on two occasions and was the editor of Circuit magazine for several years. She is currently a member of the Reserved Acts Committee and chairs the Continuing Education Committee and the Communications Committee. Internationally, she was treasurer and then president of the International Federation of Translators.
Learn more